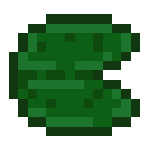 Dokkiri Mart is an in-game chain of convenience stores conceived, built and owned by Molster. Starting from a ground-floor premise in a building near (or inside) Village of Luminosity, the chain now has several convenience stores spread across the server. The company would have its headquarters on the 11th floor of Unity Tower.
The store sell dry products as well as drinks in all its premises.
Dokkiri is Japanese for pranking, a nod to Antics.
List of stores